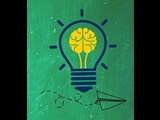 Knowledge is Power Program (KIPP)
Gulf Bend Center is excited to announce its new Knowledge is Power Program (KIPP). This informational program is for caregivers/parents of individuals with intellectual/developmental disabilities (IDD).

Programs will be held on the 3rd Thursday of every month from 5:30 pm - 6:30 pm at Gulf Bend Center!  For more information, please contact Ashley Trevino at 361.550.3978
Renovation Updates
Phase 1 Renovation Updates for Gulf Bend Center's Expansion Project:


Flooring & lighting has been installed.
Installation of baseboards to begin on June 14th.
Gulf Bend Center & Roger's Pharmacy Drive-thru exterior brick,  
window and awnings have been installed.
Clinic Nurses Station construction is complete.
Crisis Department docking station construction is ongoing.
Toilets / Sinks / Mirrors have been installed in restrooms.
Irrigation system work is ongoing.|
Final Cleaning is tentatively scheduled for the week of June 20th.

You can be a part of bringing a new level of mental health care to our community by making a donation to the "Building a Healthy Community Together" campaign.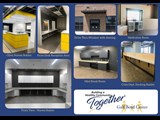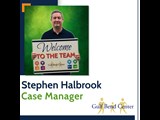 Meet Our Newest Team Member
Stephen Halbrook
We are excited to introduce our newest team member! Please welcome Stephen Halbrook, Case Manager - Diversion Program.
Welcome aboard! We hope that you will find your work at Gulf Bend Center to be rewarding, challenging & meaningful!
Funding is provided by Methodist Healthcare Ministries of South Texas, Inc.
Mental Health, Intellectual & Developmental Disabilities & Substance Use Issues
24-Hour Crisis Hotline: (877)SAFEGBC or (877)723-3422