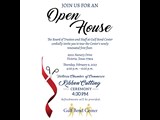 You're Invited
Please Join Us for an Open House!
6502 Nursery Drive
Victoria, Texas 77904
Thursday, February 9, 2023
4:00 pm - 6:00 pm
Gulf Bend Center's Medication Safety Initiative
Gulf Bend Center's Medication Safety Initiative

Gulf Bend Center's physicians and nurse practitioners will no longer be prescribing certain medications after April 3, 2023. These medications, known as benzodiazepines, include xanax, valium, and klonopin, as well as others.

This change is part of a consumer safety initiative. Although these medications can be effective for short term use, the medical staff and quality management team agree that these medications are creating too high of a risk for our consumers over the long term.

Your physician or nurse practitioner will work with you on a plan to taper the medication safely over the next several weeks. The staff is also available to discuss with you other effective ways to manage anxiety, including a referral for counseling.

Thank you.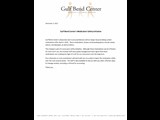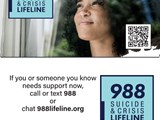 988 Suicide & Crisis Lifeline
Finding help when faced with a mental health crisis – for yourself, a loved one, or someone you're concerned about – gets easier on July 16, 2022, when the National Suicide Prevention Lifeline goes live with a soft launch of the new three-digit 9-8-8 support line. The Substance Abuse and Mental Health Services Administration (SAMHSA) estimates that calls to 9-8-8 will be roughly twice that of calls currently coming into the Lifeline, and that's before they actively strive to increase public awareness of 9-8-8 in 2023. In anticipation of increased demand, Lifeline call centers across the nation – including five in Texas – have been pressing to increase their capacity to answer calls and respond to caller's needs. The Texas Health and Human Services Commission is currently in the process of bringing on a back-up Lifeline site to ensure Texas callers can talk with someone from Texas when they reach out for help.


Simply calling or texting 988 or typing
988Lifeline.org
will connect you to compassionate care & support for mental health-related distress.
#988Lifeline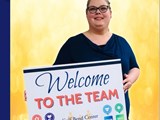 Meet Our Newest Team Member
We are excited to introduce our newest team member, Tracey Allen, Case Manager - Intake Department!
Welcome aboard! We hope that you will find your work at Gulf Bend Center to be rewarding, challenging & meaningful!
Funding is provided by Methodist Healthcare Ministries of South Texas, Inc.
Mental Health, Intellectual & Developmental Disabilities & Substance Use Issues
24-Hour Crisis Hotline: (877)SAFEGBC or (877)723-3422