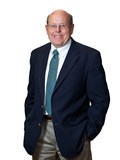 Gulf Bend Center (GBC) plays a vital role in the Crossroads as we provide community-based services to individuals with mental illness & intellectual & developmental disabilities (IDD) in Victoria, Calhoun, Lavaca, DeWitt, Jackson, Refugio & Goliad Counties. As the Local Mental Health and Intellectual & Developmental Disability Authority, we are there to assist not only our customers, but families and friends, providing them with the tools they need to provide the proper level of care for their loved ones.
One of the ways GBC works with our customers is recognizing the importance of being a Trauma-Informed organization.  Understanding how traumatic experiences can impact all people, whether directly or indirectly. We continue to develop an organizational culture based on beliefs about resilience, recovery and healing from trauma and are committed to the principles of a Trauma-Informed Approach.
As an organization, GBC is learning how to realize the widespread impact of trauma and understand potential paths for recovery; how to recognize the signs and symptoms of trauma in persons served;  and how to respond by fully integrating knowledge about trauma into policies, procedures, and practices.
Our dedicated and experienced staff of 140 professionals and paraprofessionals are doing an incredible job of strengthening and expanding our programs to better serve people in the Crossroads. They embody the mission of the Center which is, "to improve the quality of life in our community for individuals and their families by providing excellent and trusted care for wellness."
Funding is provided by Methodist Healthcare Ministries of South Texas, Inc.
Mental Health, Intellectual & Developmental Disabilities & Substance Use Issues
24-Hour Crisis Hotline: (877)SAFEGBC or (877)723-3422