The outpatient substance use treatment services at Gulf Bend Center offer a holistic approach to achieving and maintaining sobriety. Individuals engage with the interdisciplinary team of doctors, nurses, counselors, peer recovery coaches and case managers to develop a plan for reaching their goals. Inclusion of family, friends, and various support persons is recognized and encouraged. The road to recovery will be based on the individual's wants and needs. This program may include but is not limited to: medication assisted treatment, counseling services with a Licensed Chemical Dependency Counselor, coordination of care with external providers and facilities and linking to community resources.
PROGRAM GOALS
Encourage a lifestyle focused on wellness and healthy coping skills
Treat all customers with dignity and respect as they work towards sobriety
Provide support and education on substance use disorders and treatment options
Link customers and their families to resources that can assist in their journey to recovery
PROGRAM SERVICES
Monitoring of medications that assist in recovery
Group and individual counseling sessions
Referral to inpatient facilities and rehabilitation services as needed
Referrals to outside services and assistance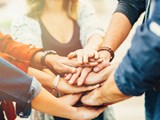 ELIGIBLE CANDIDATES:
Services are provided to adolescent and adult customers. Screenings for substance use are completed during the initial assessment and at regular intervals thereafter. Individuals eligible for services meet diagnostic criteria for substance use disorders and do not require a more structured setting to maintain sobriety. Services are provided to individuals within Gulf Bend's seven county catchment area (Refugio, Lavaca, Dewitt, Goliad, Victoria, Jackson, and Calhoun). *Individuals will not be denied access to services based on current address or ability to pay.
Funding is provided by Methodist Healthcare Ministries of South Texas, Inc.
Mental Health, Intellectual & Developmental Disabilities & Substance Use Issues
24-Hour Crisis Hotline: (877)SAFEGBC or (877)723-3422